Japanese traditions
for expressing respect
and thoughtfulness towards others

Real Japanese leather
made using a method that takes
about 5 times longer than usual.
Sustainable vegetable-tanned leather.

It is a series of wallets
made by folding
a single length of leather
without stitching.
Inspired by "Fukusa".
A piece of cloth used in Japan
as a way of wrapping gift
for celebrations.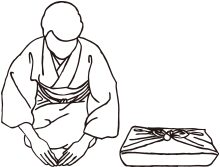 Designed with "Origata"
A manner of presenting gifts,
and the craft of traditional Japanese carpenters
specializing in shrines and temples.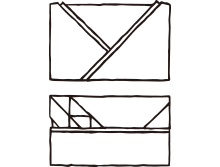 the "Shosa" (graceful carriage)
Originating from
the style of "wrapping"
expressing a feeling of gratitude.
Carry Japan's "hospitality" with you
This collection combines
the amazing traditions of
Japan with a modern sensibility.